The Best E-Commerce Business 2020 To Invest In UAE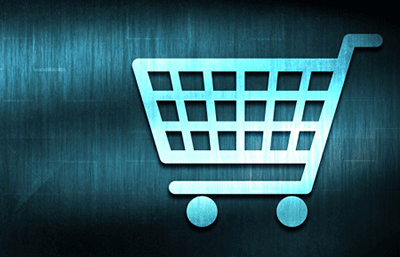 COVID-19 has accelerated the digital transformation of companies in the region by more than 2-3 years. Almost all organisations have realized that the 'new normal' is going to be driven by digitalization. As a consequence, there has been a huge rush by companies to adopt smart technologies like e-commerce, artificial intelligence, conversational AI, and omnichannel solutions.
E-commerce transactions in the UAE are forecast to total Dhs59 billionin 2019 and grow 23 per cent annually between 2018 and 2022.According to research, UAE residents also are among the top 10 globally when it comes to spending time on the internet and social media, averaging seven hours and 54 minutes daily.
The demand for e-commerce web sites has shot up exponentially. According to the CEO of Cyber Gear, Sharad Agarwal, "We are inundated with requests for developing shopping cart sites with payment gateways. Companies are interested in contactless technologies that can handle cashless transactions seamlessly."
Most e-commerce websites in the region have actually hired people to help with the delivery and distribution of products. There has also been a surge in adspend by major players in the market.
The e-commerce boom is being led by Amazon who has ramped up its local operations to cater to the increase in demand.Others like Noon, Namshi and Awok are also competing for a share of the market.
The most popular products still remain the grocery items. Carrefour, Instashop, and Spinneys are working overtime to fulfil online orders.
All delivery and logistics companies are also having a field day. Courier companies have never been busier!
The demand for mobile apps has been fueled by the post COVD economy. Every retailer wants to grab space on mobile screens. Ease of placing orders is key to getting more sales. Loyalty programs and cash-back programs are helping gain repeat business.
UAE's digital natives are quick to adopt new technologies.QR codes, chatbots, and digital wallets are popular with investors. Forex trading brokers are becoming popular in UAE with young investors who want to grow their investments in the short term.
Innovative home delivery services and apps have received a good response from the local community. Cafu is hugely successful in delivering petrol to customers' doorstep. Zomato, Talabat, and Deliveroo have become household names.
The challenge for e-commerce retailers is to meet customers' expectations. Any delays in delivery can prove to be expensive. Courtesy of social media an irate customer can damage the brand's reputation in a quick time. It is imperative for companies to invest in addressing social media complaints before they go viral. Reputation management companies are also busy dousing fires!
Another important issue to be addressed by online retailers is of cybersecurity. As e-commerce grows in the region, it is important to have secure transactions in place through digital wallets. Banks and payment providers in the UAE such as Visa are working to enhance card security for online transactions.
We accept Guest Posts