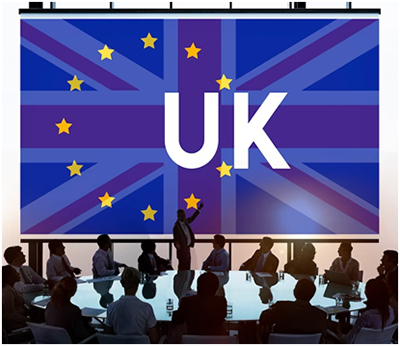 How you can start a business in UK
To start a business in UK is a powerful way to optimise your operational reach both in terms of garnering a wider target audience demographic and gaining strategic access to the rest of Europe. The UK is a strong business hub that can potentially open a variety of trade routes for you to become a player in a bigger international market.
However, at the same time, it is equally important to understand that trade in the United Kingdom underwent significant changes following Brexit. This is one of the reasons why the UK has made opening an overseas business or a franchise in the country more flexible.
So, if you're thinking about expanding your enterprise to the UK and gaining tremendous competitive advantages, we've outlined how you can start.
Documents Required to Open a UK Branch
To open a franchise or subsidiary in the UK, here are some formalities you will need to complete. You will require:
A legitimate and attested copy of the CoI (Certificate of Incorporation) from the parent company.
A legitimate copy of CGS (Certificate of Good Standing) of the parent company.
A legitimate copy of the MAA of the parent company (Memorandum and Articles of Association).
In addition, if it is mandatory for the parent company to deliver and arrange their company accounts in line with the parent company's domicile law, the company will also be required to submit a certified copy of their latest accounts.
The Possibility of Acquiring UK Citizenship by Opening a UK Subsidiary
If you expand business in UK you're not only going to gain a comparative trading advantage by accessing a wider global market, but you will also be able to potentially file for a UK citizenship. By opening a subsidiary in the UK, you will also be eligible to apply for the UK Global Mobility Visa, which can lead to permanent residency in the United Kingdom.
After operating your business and living in the UK for a total of five years, you will then be able to apply for an ILR (Indefinite Leave to Remain). And after one year, you can file your papers to acquire British citizenship.
Starting a Business Subsidiary in the UK
While any foreign business may apply for a subsidiary in the UK, it is important to keep in mind that a franchise can only be legally registered by businesses that have been registered in complete compliance with the required incorporation regulations and laws. Businesses that fall under the non-incorporated category include sole proprietors and traders, which will not be able to register a UK subsidiary.
In addition, you will also need to secure a UK business bank account. Most UK banks require the account holder to be UK resident. You may consider opening a bank account anywhere in the European Union as the EU has less stringent policies.
Bottom Line
The One World can help you open franchise in UK by developing a strategy-based immigration and business plan for you. We offer comprehensive UK business consultancy services to help foreign companies establish operations in the UK.
Start your business venture with The One World!