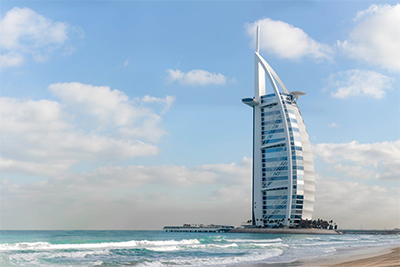 As one of the world's leading tourist destinations and a place that has long been renowned as home to some of the most affluent people in the world, Dubai is packed with interesting, entertaining, and engaging leisure activities. There truly is something for everyone as all tastes are catered to, from those that want to explore sites of historical interest to those that want the most indulgently relaxing experience.
From spas that offer every kind of treatment you can imagine to the very latest in online casino gaming with 777 casino, everyone can find their perfect way to enjoy the best of Dubai. From opulent hotels and beautiful beaches to festivals and nightlife, whatever you like to do, you can do in Dubai.
Aquaventure water park
For many, this is the ultimate water park, covering as it does 17 hectares with all your favourite rides, slides, and watery activities. There is the world-famous 'Leap of Faith' waterslide that combines a nine-storey drop with a splash landing that takes you through shark-infested waters in the lagoon at the bottom.
The water park is also home to a range of other adrenaline-pumping slides, including:
Blackout – some consider this the sister slide to the Leap of Faith as it is a near-vertical drop that sees riders reach incredible speeds as they plunge towards the bottom.
Vortex – with loops that take riders through 360 degrees, this is another one that is not for the faint-hearted.
Hydra Racer – this one is aimed at families and friends that want to see who can be the fastest down the slide in a super-speedy race to the bottom.
Odyssey of Terror – this is the world's tallest waterslide and riders will have no trouble believing that as they career towards the Big Drop that will give them the experience of being completely weightless as they freefall down a curved wall.
Shockwave – as the longest family water coaster, this 449-meter-long slide is surely the best way for adrenaline addicts to spend time together as you whizz through tunnels at lightning speed.
These are just some of the slides to be found alongside rapids, kids' play areas, a surfing area and more, making this one of the top destinations for families living in or visiting Dubai.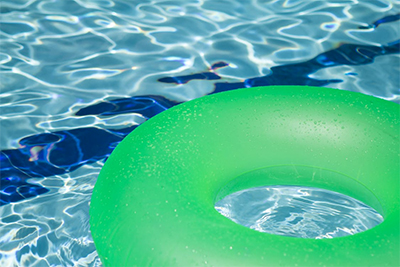 Dubai Miracle Garden
As the largest flower garden in the world, Dubai's Miracle Garden truly is a wonder to behold. It is home to around 150 million flowers comprising a range of impressive designs and holds the Guinness World Record for being the biggest flower structure.
From traditional flower beds to innovative designs such as a floral clock that marks the passing of time against a backdrop of seasonal flowers via a 15-meter-wide clock-face. There is also the Floating Lady, a giant figure that reclines in the sky, with her hair and dress touching the earth as her body is held aloft on a wave of colour.
There is also a field of sunflowers whose blooms turn in time with the sun's passage across the sky, a giant aeroplane adorned with thousands of flowers, and a series of umbrella tunnels that combine flowers with umbrellas to make some truly stunning displays.
The Dubai Mall
For those that enjoy a little retail therapy, the Dubai Mall is another superlative attraction as it is the biggest shopping mall in the world. It is so big that it actually has several smaller malls within the vast complex, making it a truly exciting destination for shopaholics from all over the world.
As well as almost every shop you could possibly imagine, the mall is also home to a variety of entertainment options including multiplex cinemas, an aquarium, an ice rink, and, of course, a food court. Visitors will want for nothing and there is so much variety when it comes to shopping and leisure that you can spend a whole day in this mall without running out of things to see and do.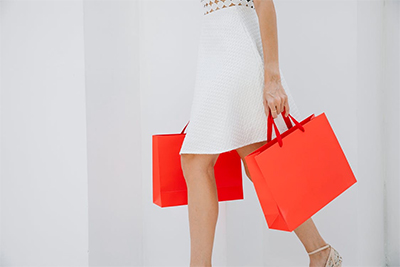 Palm Islands
With so many activities on offer, it is no surprise that some people want to get away from the hustle and bustle of sightseeing and relax in luxurious accommodation such as can be found in the Palm Islands resort. With hotels and apartments in abundance, this is the destination chosen by a number of top celebrities because it offers a unique opportunity to relax and unwind after a busy day shopping, swimming, or sampling the local culture.
Known to some as the eighth wonder of the world, the man-made islands form the shape of a palm tree and are truly representative of the triumph of Dubai's commitment to luxury and opulence. As well as the highest of high-end accommodation, the islands are also home to a selection of spas, shopping malls, restaurants, and sports centres.
With so much 'coastline', the islands are also the ideal destination for sailors that want to moor up in one of the many marinas found on the islands. Keen divers can also head beneath the crystal-clear waters to spot the marine life that calls the archipelago home.
Whatever you enjoy doing, you can find somewhere in Dubai to do it in style, from tracking down the perfect outfit to getting your heart racing on an adrenaline-pumping waterslide. Residents and visitors alike appreciate the diverse array of attractions and activities available in Dubai.